What can I say, life in the fast lane takes you places faster that you can say A and before you know it, it's Spring and just like that your nevers become forevers (proven twice in one article). Firstly - damn, am I getting obsessed with pink or is it just my idea? Plus - rose paired with neutrals, orange and white; la-la-love (not a Eurovision inspo).

If you follow on Pinterest you will have noticed this little area of my brain (and this is not a fashion board) that's clearly following suit. Becoming cute, who knew?

Anyhow. Spring translates to transitional dressing otherwise known as bipolar dressing issues.. when you are muddled whether you want to be on the trench trendland or wear a dress and layer because the weather is warm and sound (and when I say sound I mean freaking awesome - iPhone reads 26 degrees) - Wu Wei (chinese, literally "non-doing") is an important concept of Taoism and means natural action, or in other words, action that does not involve struggle or excessive effort. Wu wei is the cultivation of a mental state in which our actions are quite effortlessly in alignment with the flow of life) !
Right, 09:58: nough said, off to my second arpegio and some kick-boxing to kickstart de week.
Two looks below - enjoy.
Dress by MAXMARA, Jacket by SPORTMAX
both via MAXIMA BOUTIQUES
Sunglasses by LOEWE vintage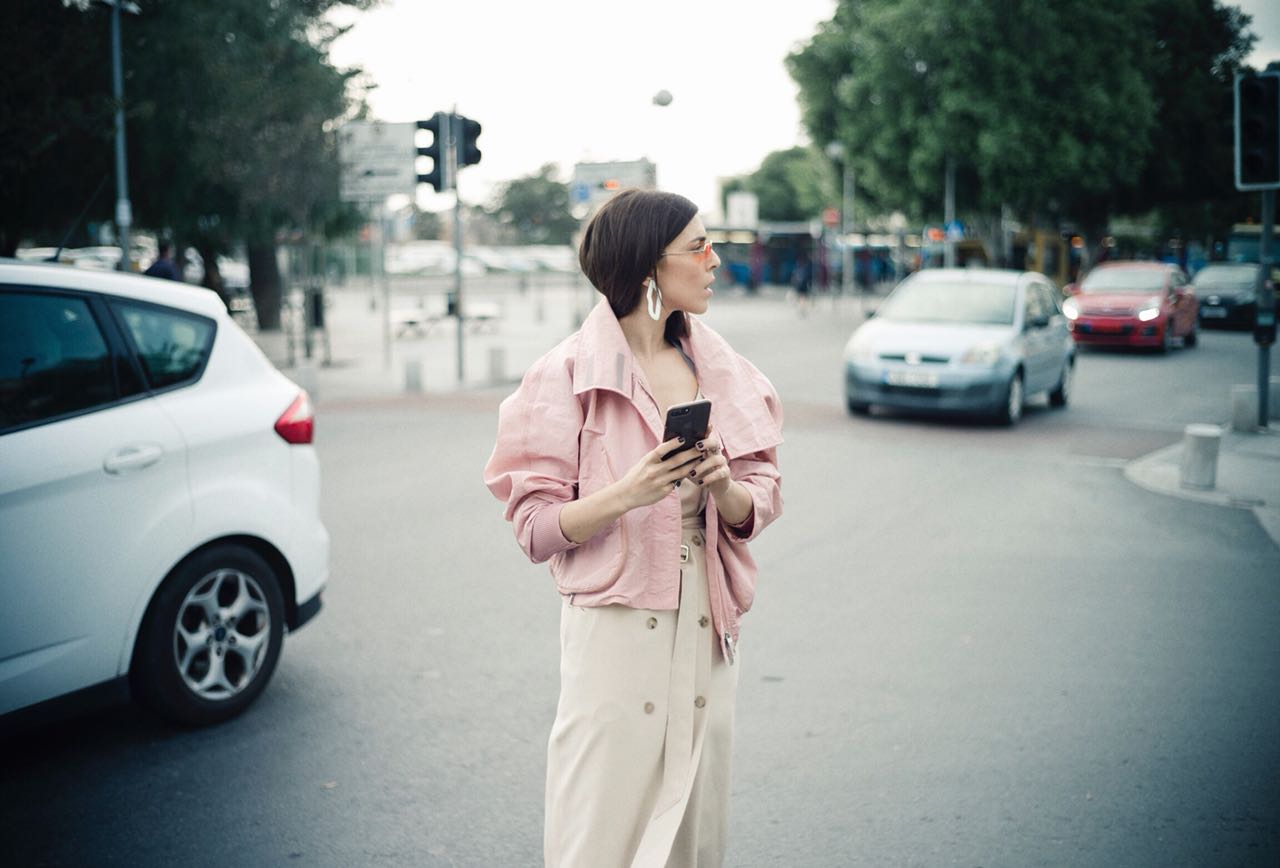 Look numero due.
The new cool: logomania's glorious return!
The trend was literally everywhere during fashion week (I dislike repeating myself but I always like to say, never say never in fashion because you will be wearing never at some point - and now tell me, who saw that coming?!) MM jumps on the bandwagon with #maxmaragram but somehow still exhales the usual chicness - Mr. Griffiths you are indeed magic; be it the delicate and shimmery lurex fabrics or the oh-so-chic (as per always) silhuettes, the house's signature monogram is seen everywhere, bags, shoes and also clothes.. sometimes even in total looks (and your girl is clearly loving it). Less about the status quo and more about a new era of coolness and a way to wear it and not wear you.
Gimme gimmee!

#Maxmaragram top and trousers by MAXMARA, Organza coat by MAXMARA, all via MAXIMA BOUTIQUES
Sunglasses LOEWE and GUCCI vintage